Mike De Coninck, meglio conosciuto come Mike Deco è uno dei più grandi collezionisti al mondo di Jumbo Machinder.
Noi lo abbiamo intervistato per voi.
Buona lettura.
Hello Mike, welcome to Jumbomania.Many of us already know about your fantastic collection, one of the most beautiful and complete in the world.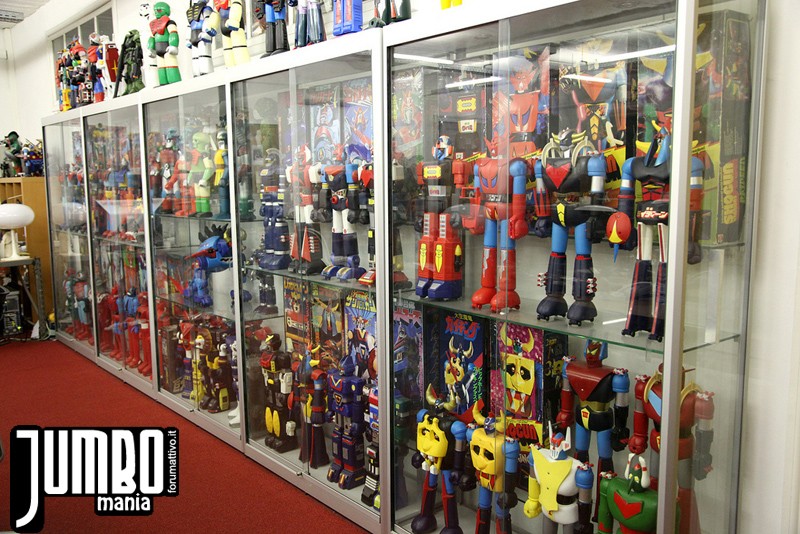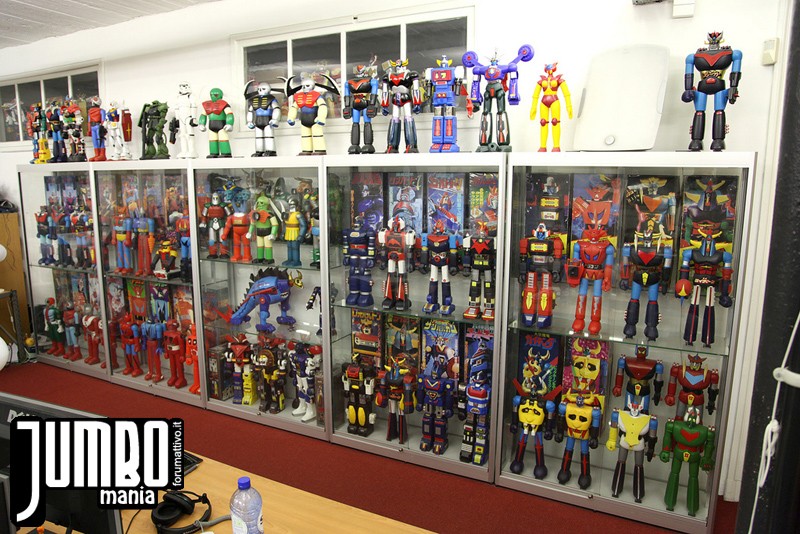 The first question for you is this:
1-
How many years have collections Jumbo?
I've buy my very first Jumbo in 1999, and the second the same year. I've been really slow at the beginning
2-
More precisely, remember the days of your first purchase?
Yes my very first one was the U5 Garada. I had a very close friend who had an amazing collection, and each time I was visiting him, I wanted to see his
Jumbos. I was really impressed by those giant robot. I remembered some from my childhood but he really had a lot of them. I was fascinated by his Garada
and he told me that it was easy to find since U5 just released them. So I decided to buy one and it was the start for me.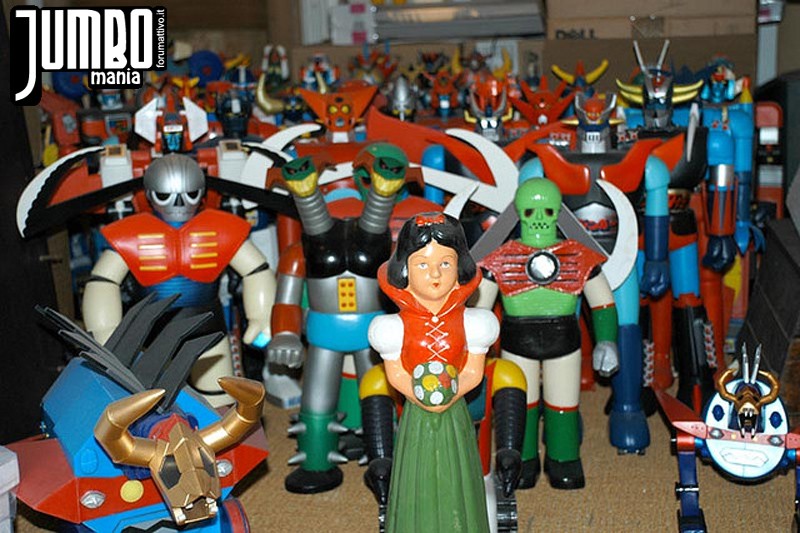 3-
Prefer jumbo mint or loose?
Well, of course I prefer them mint, as much as possible, but it require a lot of patience and resources to be able to collect them only mint and boxed.
I have a lot of them loose and lots have been restored also because at one point it was the only way for me to get some of them without killing me.
4-
How did you find the rarest pieces?
On the usual auctions sites, but also through some friends and connections around the world. What is really nice in this hobby is that lots of people
share the same passion and are always ready to help, or maybe I'm just lucky. The last point is true, I consider myself really lucky with most of my
purchases, and that I've start back then when it was a bit less popular and with less competition.
5-
What is the piece that you paid for?
I really went from the super cheap one and go for the more expensive one step by step. Some people when they start collecting, directly go for the big
pieces and put out the big guns. I've been really slow climp each step at the right time for me.
6-
Your favorite Jumbo?
It's really hard to say, because I love them all. They all have something special in their design that I really like. Doublas M2 is probably one of my
favorite. A few years ago I was not that much into the villains series. More focused on the Hero robot, but then I've discover the power of the bad guys
and learn to appreciate them even more than the robots.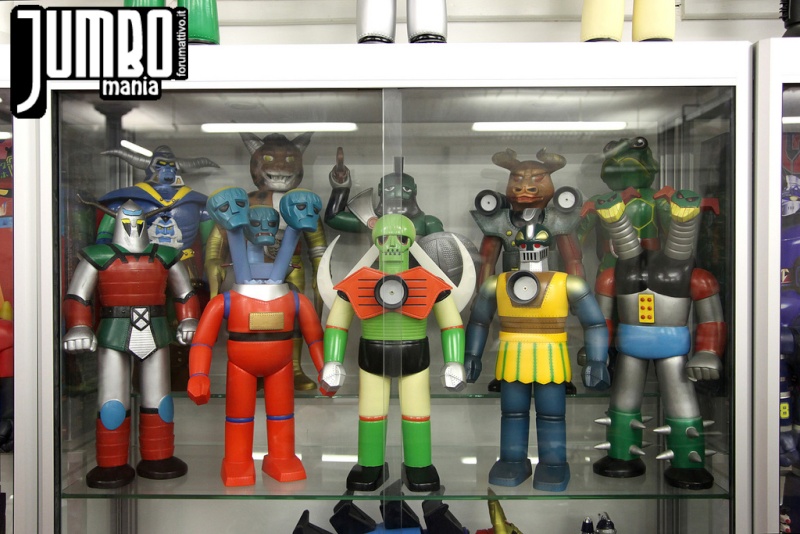 7-
What is yours Jumbo's Top Ten?
That's a hard one, but let's see if I can stop at 10:
1: Garada K7, love the design and the mystery around that guy.
2: Doublas M2, like I was saying, this one is just a jewel for his design
3: Rokuron Q9, just love him a lot with all his head and his red color.
4: Voltes V, the Jumbo is probably the best representation of the robot in terms of proportions.
5: Danguard Ace, also one of the best robot design for me.
6: Daiku Maryu, he's just huge and it's a crazy toy.
7: Grendizer and Spazer, because Grendizer is the one that gave me the bug when I was a kid. And the jumbo Spazer is really insane.
8: Tetsujin 28, I had a complete blast one that one when I saw it for the first time. Love the design of the 80's version of T28
9: Mach Baron, also a real wonder in design and something fascinating about that one too.
10: Gordian Robot Factory, same as for T28, complete crush on it when I saw it the very first time in real. I knew then that I had to have one.
8-
Do you prefer the box or Mattel Popy?
I really prefer the Popy, there's so much interesting nice box art with those. Some have the prototype picture on them, some the real toy, some with a
drawing, some with the character from the original show, they all are really nice.
The T28 box is really really nice. Grendizer box also is a piece of art.
9-
What colors do you prefer in Jumbo?
I think I have a little weakness for the red one. I'm really a fan of the two Barons and the Ultramen. Like I was saying the Daimos alos stand out so I
guess that I have some Red love. I also like the mix of white and blue with Gordian, something really powerfull with that.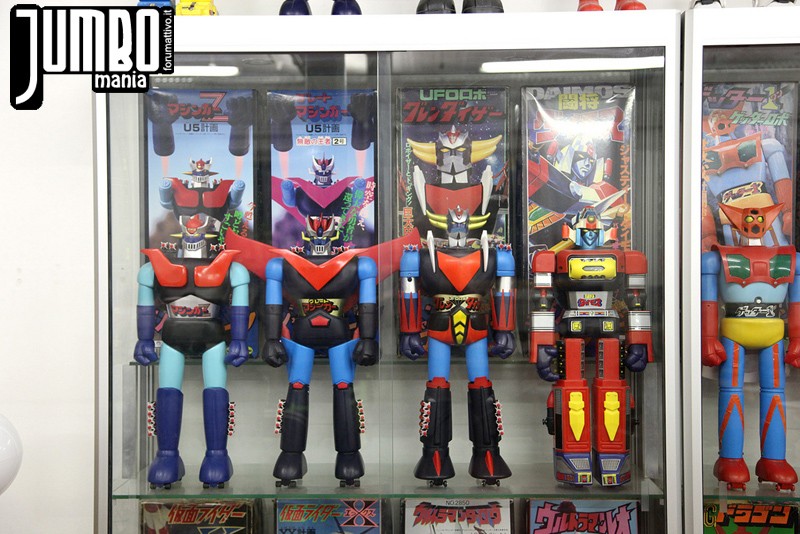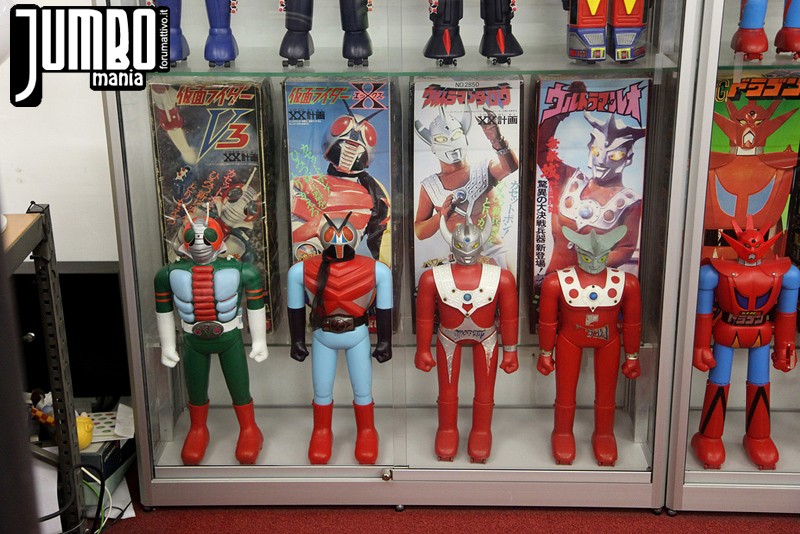 10-
You have other passions besides the Jumbo?
Yes I have some other passions, but I guess that Jumbos are probably my main passion. I'm also passionate with 3D graphics and model making, so I try to
combine all this together now.
11-
Tell us a little about yourself .. where do you live, what you do, you're fan of any sport?
I'm living in Belgium and I work as a VFX and animation supervisor for commercials and feature films. It's funny because like I was saying before, I'm
passionate with 3D graphics and I decided to make it my job a long time ago. So maybe I will soon make Jumbo my main job, but I don't see how yet.
As for sport, my body don't like when I force him too much, but I'm a snowboarding enthusiast and enjoy a good ride on my roller skate from time to time, but I really feel that I'm not that young anymore.
12-
If I had to make a jumbo prefer plastics such as ABS or PVC?
I would go for the original PE, there's nothing like the touch and feel of the material. It's really a big part of the charm of Jumbos. You can feel they are strong and durable when you old them.
13-
What advice would you give to those who start collecting jumbo today, it takes a lot of money?
Well it depend where you want to go with your collection. Collecting Jumbos can be a long journey and if you want to go far into it, you will clearly need some money, but that probably the case in any kind of collection. There's various ways of approaching it and it depend a bit on how you want to do it. You can try to get some for cheap and restore them, or wait for the ultimate boxed one, it's really up to each one.
I guess that the best advise is to buy the stuff you like and try to be patient. Patience is a vertue in this hobby.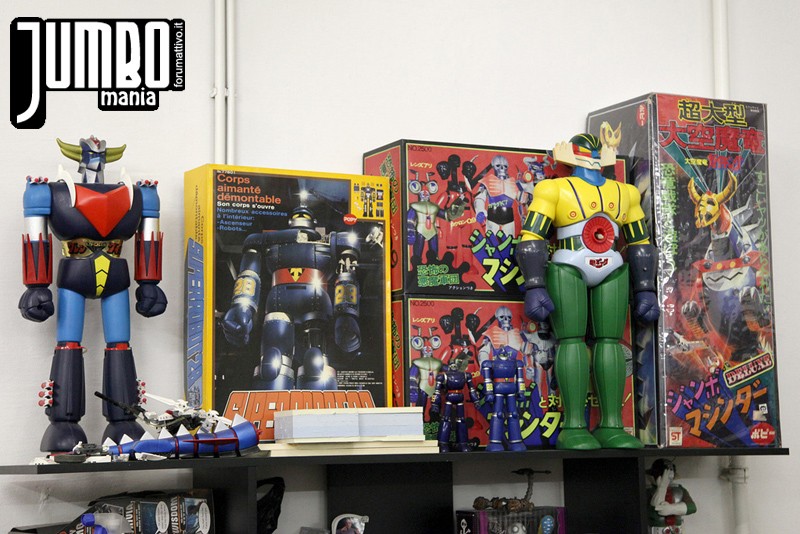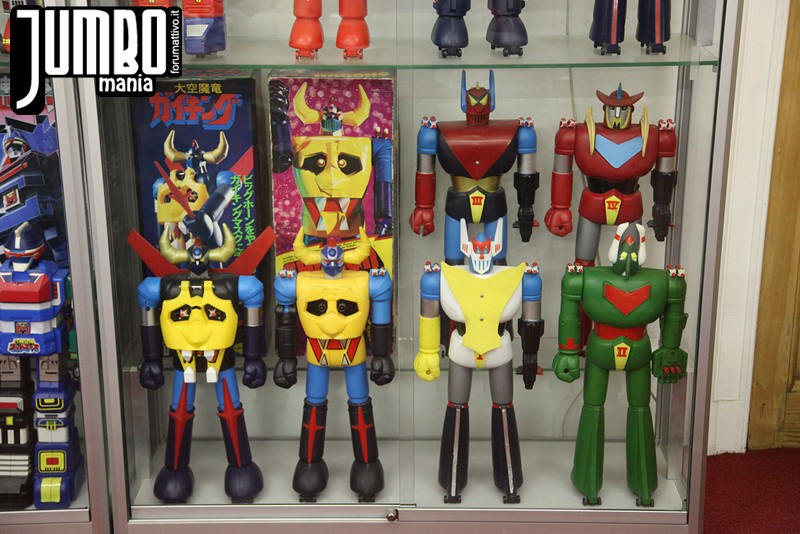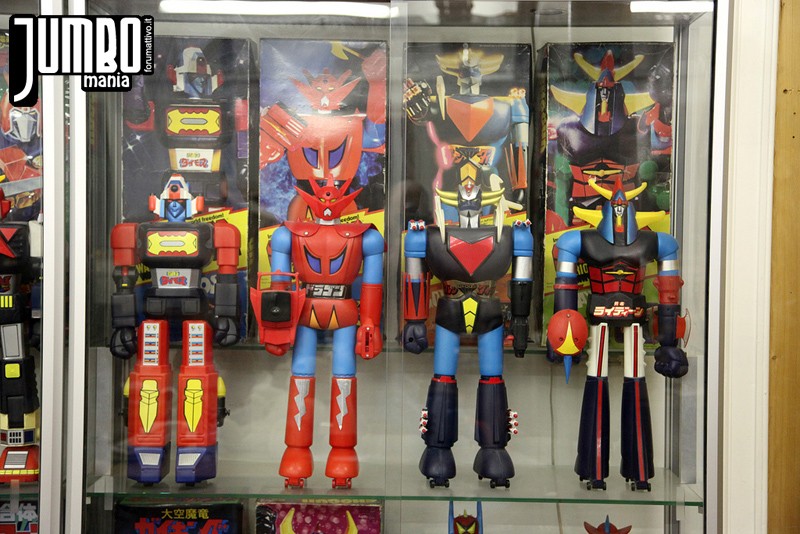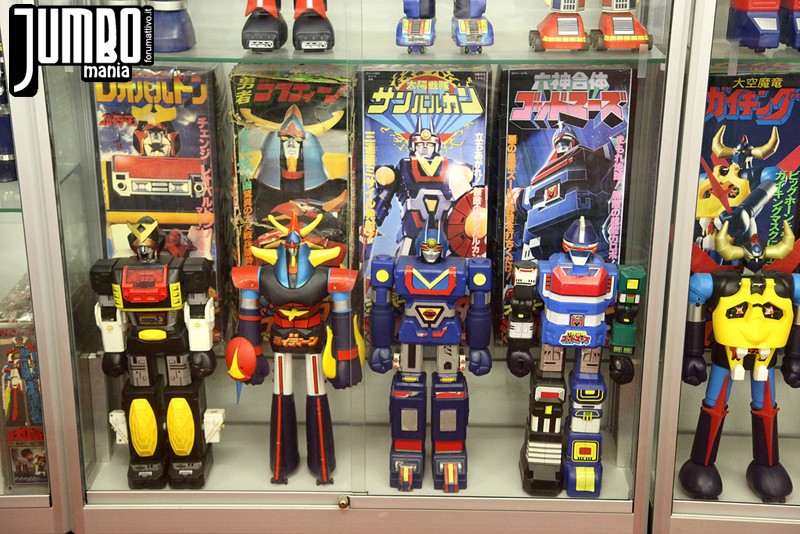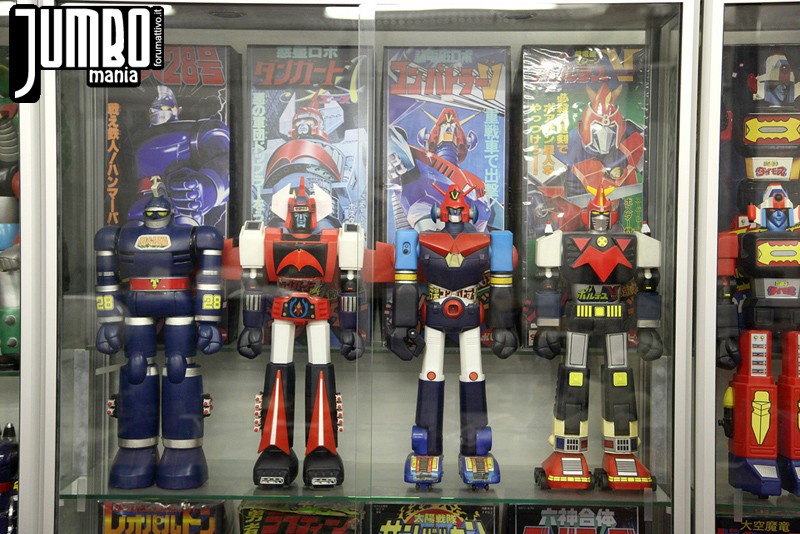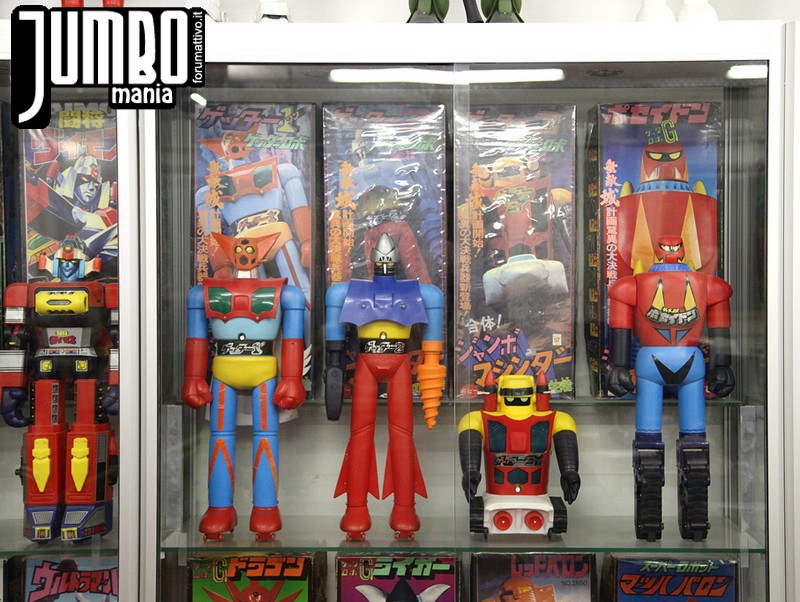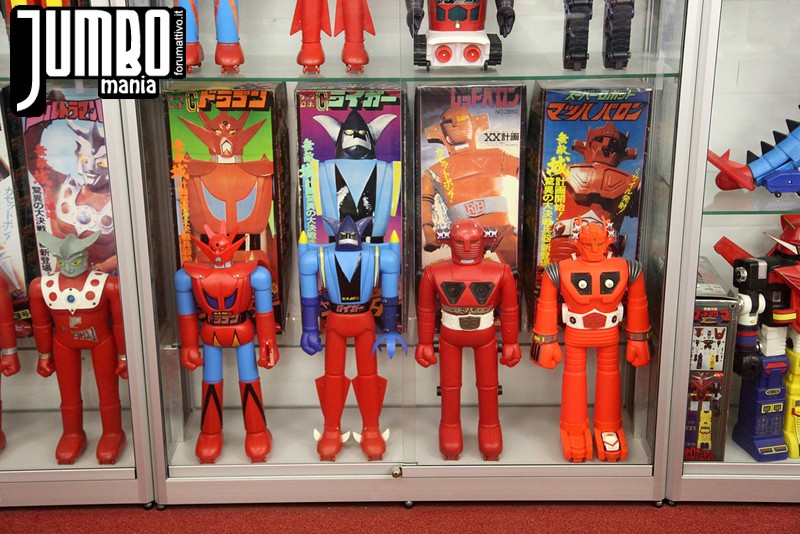 Mike .. thank you for your time and please come and visit our forum

See you soon
Jumbomania's Staff
[quote]
Admin





Messaggi

: 28


Data d'iscrizione

: 19.01.13


Località

: TERNI-ITALY



---
Permessi di questa sezione del forum:
Non puoi
rispondere agli argomenti in questo forum